This month, we've received a lot of exciting news on different projects in District 59 that are receiving state and federal funding. I'm proud to have worked with several of my colleagues and Tennessee agencies to secure these dollars, and I look forward to seeing these projects come to fruition.
District 59 Projects Funded: $36.8M

$1.2M awarded to the City of Forest Hills via a competitive grant by TDOT. This first funding phase will go toward constructing a planned bike pathway on Tyne Blvd. The John C. Lovell Pathway is beloved and frequently used by residents and this extension will go a long way to the goal of Greenway advocates and city planners to eventually connect Radnor Lake to Percy Warner Park.
$667K in American Rescue Plan funds via TDEC for the City of Belle Meade to develop an asset management plan and install telemetry hardware at grinder pump locations.
$108K to Cheekwood from the Tennessee Arts Commission to the Cheekwood Botanical Garden and Museum of Art
$36M that Metro announced funding for the construction of a new Percy Priest Elementary as part of its budget in the upcoming fiscal year. I'm proud to have been an advocate throughout this process and helped get this project funded.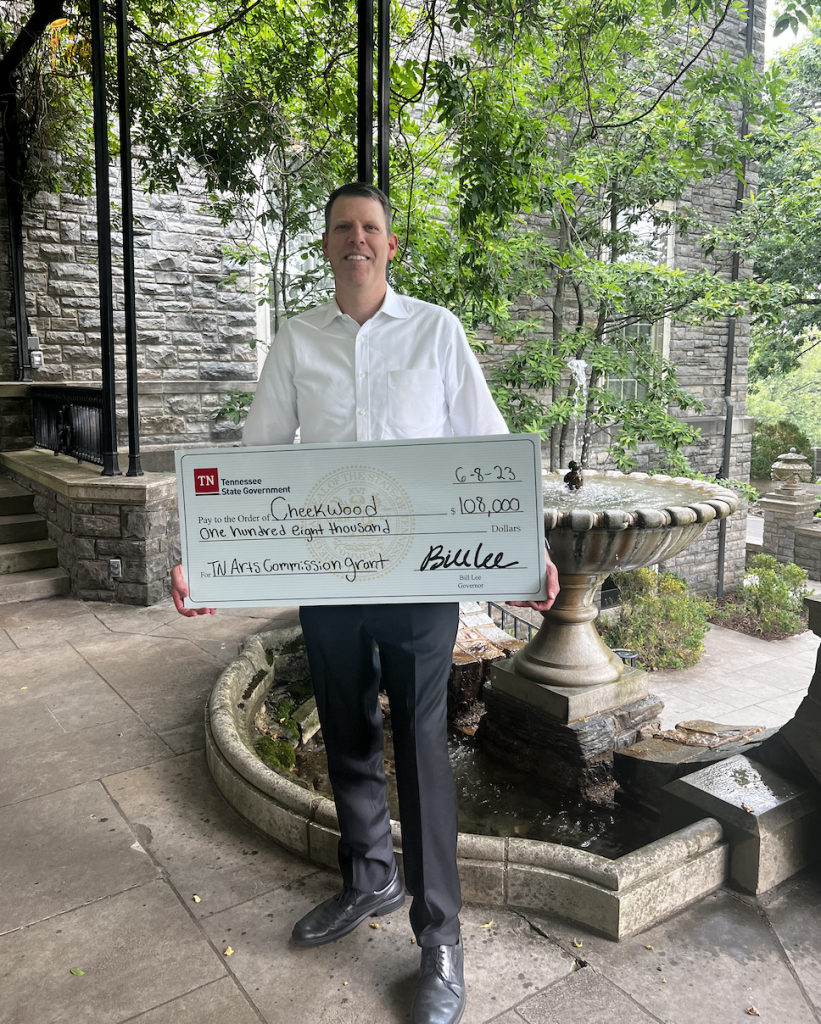 Rep. Hemmer with Cheekwood Check from the TN Arts Commission
Budget Appropriations Secured: $1.5M

$500K for Travelers Rest Historic House Museum- I was so glad to work with Sen. Heidi Campbell and the Lee administration to secure a $500K grant for Traveller's Rest Historic House Museum in Crieve Hall. As one of the oldest homes in Nashville and an important landmark, I'm proud we could help fund some much-needed repairs.
$1M for Pilot Doula Services- I worked with Sen. London Lamar on this legislation and got it funded in the Governor's Budget. These pilot projects will help gather evidence and test doula services for our Medicaid population. Tennessee has a maternal and infant mortality issue (particularly in communities of color), and this was a recommendation from a Dept. of Health task force. Hence, I am glad we were able to get this funded.
Rep. Hemmer with Traveller's Rest Exec. Director, Katie O'Bryan
Special Session Update:
Last Friday, I was invited to have coffee at the Governor's Mansion with Governor Lee and a handful of Legislators to discuss the announced August 21 Special Session on public safety. I used this as an opportunity to stress the importance of our state enacting common sense gun safety policies like extreme risk protection order laws and safe storage. I've had several constituents call, email, and write letters to the office, advocating for these policies, and this fight has become a top priority of mine.
For the next few months, these policies must be advocated for primarily in Republican, rural districts across Tennessee. This is why this Friday, I'll be packing up with the family and traveling on the first leg of my statewide tour to East Tennessee, meeting with Legislators, Law Enforcement, Media and other critical stakeholders, seeking solutions to this public safety crisis.
I'll provide you with more updates as I get them, but for now, I'm encouraged by how vocal our community has been in their support. I want to be able to say I have done everything possible to pass common sense gun safety legislation and keep Tennesseans safe.
Thank you and as always, please reach out if I can be of any assistance.
-Rep. Caleb Hemmer
Upcoming Community Events:
June 10th, Community Day at The Land Trust for Glen Leven Farm on Franklin PK. More details here.
June 10th is Free Fishing Day Across Tennessee. More details here.
Metro Council Public Health & Safety Committee, Special Meeting on School Safety & Gun Violence. Wednesday, June 21, 6 pm @ Hillsboro High Auditorium.
SAVE THE DATE: South Nashville Mayoral Forum hosted by Rep. Caleb Hemmer and Rep. Jason Powell. July 10th, 5:30p @ at Lifepoint Health, 330 Seven Springs Way. This will be a free event.
What we are reading:
As always, we are appreciative of any help you can provide to help in our campaign efforts. Would you be willing to donate $50, $100 or whatever you can?

If you are reading this online and would like to sign up for the newsletter to be emailed, please do so at https://calebhemmer.com/. Be sure to follow us at our social media links too.