"In today's political climate, it's even more important to have good-hearted public servants who support common-sense policies. I still see public service as honorable and know that culture gets set by how you act. I know I have the right mindset and optimistic attitude to lead and do what's right for Tennesseans." – Caleb
Caleb Hemmer is a native Nashvillian with a history of service to our city and state. A graduate of Metro Schools, Caleb earned his bachelor's degree in business administration from the University of Tennessee-Knoxville before returning home to Nashville to earn his M.B.A.
As a former aide to Governor Phil Bredesen and executive in the Tennessee Department of Economic and Community Development, Caleb learned firsthand how state government works and how to govern effectively. More recently, he has served for the past seven years as a commissioner on the Metro Board of Fair Commissioners and has led the redevelopment of the Nashville Fairgrounds, including a new expo center and the MLS Stadium where the Nashville Soccer Club will play in 2022.
After leaving state government in 2011, Caleb was a founding team member of the Silicon Ranch Corporation, a Nashville-based start-up focusing on utility-scale solar development. For the last decade, he has been an executive in Nashville's innovative healthcare industry, working in various management roles focusing on improving the healthcare system. Caleb works in Development at Longevity Health Plans to bring high-quality affordable healthcare to the most vulnerable senior-citizens that live in post-acute care facilities.
With his lengthy service record of community involvement and volunteering to improve Nashville, Caleb plans on building on this to better serve the community and constituents in the 59th district.
During his free time, Caleb enjoys being an avid outdoorsman, reading and playing with his children. He and his wife, Lori, reside in south Nashville in the City of Forest Hills with their two young children.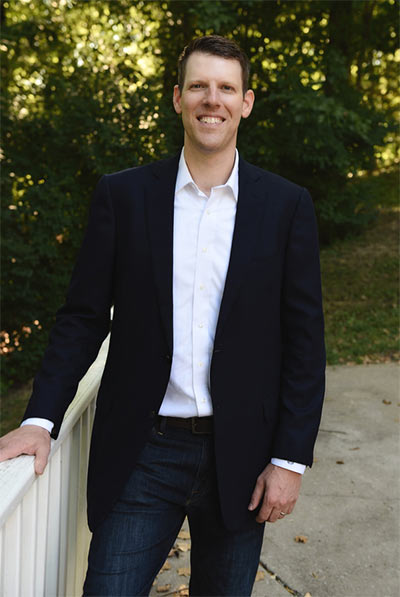 At A Glance
Native Nashvillian
Husband to Lori, dad to Evan and Norah 
Healthcare executive
Prior experience in state government
Proud product of Metro Nashville Public Schools (Eakin, J.T. Moore, and Hillsboro)
B.S., Business Administration, University of Tennessee-Knoxville
M.B.A., Finance, Tennessee Tech
Tennessee State Representative in the 59th house district
Community Involvement
Member, Woodmont Christian Church
Leadership Health Care, Nashville Health Care Council
Member, Sequoia Swim & Tennis Club
Member, National Wild Turkey Federation
Past Community Involvement
Commissioner, Metropolitan Board of Fair Commissioners
Volunteer, Green Hills Area Transportation Plan
Founder, Plan Smart Nashville
Ambassador, Vanderbilt Ingram Cancer Center
Member Engagement Committee, Leadership Health Care
Voter Protection Team, Tennessee Democratic Party
Member, Belmont-Hillsboro Neighborhood Association
Volunteer, Weed Wrangle, City of Forest Hills
Finance Committee, West End United Methodist Church Preschool
Awards
Nashville Leaders Under 40, Nashville Business Journal
Nashville Emerging Leader Award (NELA) Finalist- Medical and Health Care Services, Nashville Chamber of Commerce and YP Nashville
Committees
Government Operations
House Health Committee & Population Health Subcommittee
House Insurance Committee & Subcommittee